VRROOM, the virtual race room opened Saturday 13th May 2023. This is a new experience everyone can enjoy.
From the very start we imagined VRROOM to be near to the beach, hotels, restaurants, bars, shops and local attractions. A highly visible and accessible location that appeals to local residents and tourists alike.
We set out to have the most realistic and immersive race simulation equipment and the best environment to enjoy them. A broad range of driving experiences, easy online booking, advanced centre and race management software and a fully licensed motorsport bar hosting motorsport 'Watch Parties' including the British Grand Prix.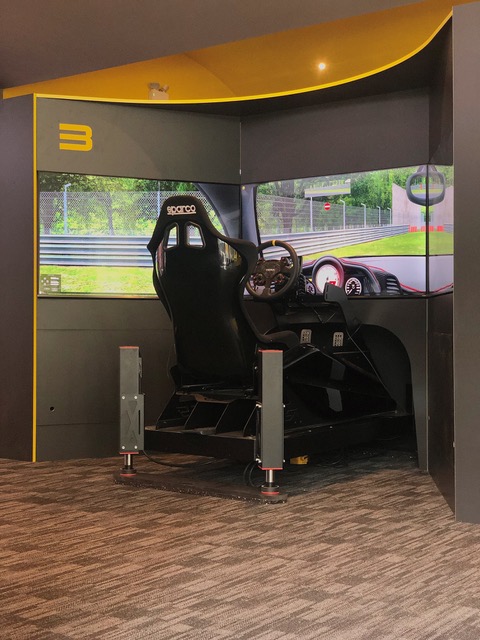 When it comes to professional esports, sim or virtual racing is still in its formative years. While many see virtual racing as a fun experience undertaken on special occasions, others regard sim racing as highly competitive sport and dedicate many hours in pursuit of glory. We aim to build a bridge between the two. VRROOM is somewhere everyone can come and compete in a series of well organised events, or simply to spend time with like-minded individuals.
*Journalists wishing to visit us and try a motion simulator experience for themselves please contact John Parvin directly. john@vrroomracing.com