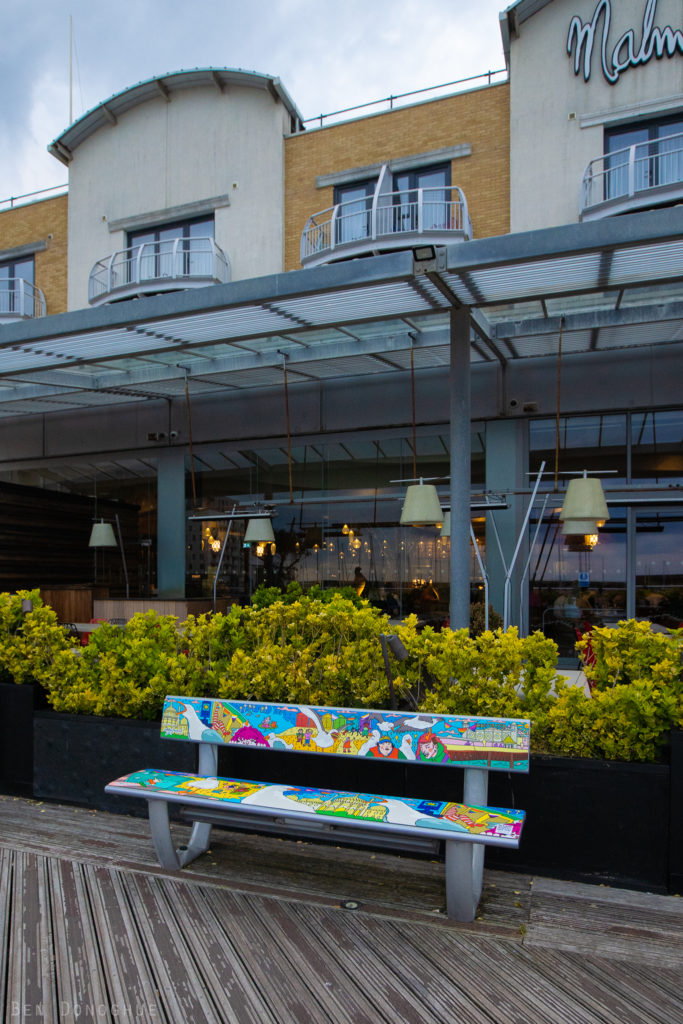 Brighton Marina is delighted to announce that Abby French, a third-year illustration student at Brighton University, School of Art and Media, has won the Brighton Marina Bench Wrap design competition this year.
Abby's design will be installed on the benches at the marina with the unveiling of the bench wrap taking place on Friday 28 April at 1pm on the Boardwalk. The design will remain in situ until the start of next year's competition. It will be seen by the millions of visitors Brighton Marina receives each year.
Abby, 22, from Wadhurst, Sussex, had to go through a tough process to reach the shortlist. Design submissions from the University of Brighton, School of Art and Media were received over the course of April and were judged by a panel of experts. Three were then shortlisted and were uploaded onto the Brighton Marina digital platforms seen here so that members of the public could vote for their favourite design. In total, 1706 votes were cast over Facebook and Instagram with Abby's design receiving 620 votes.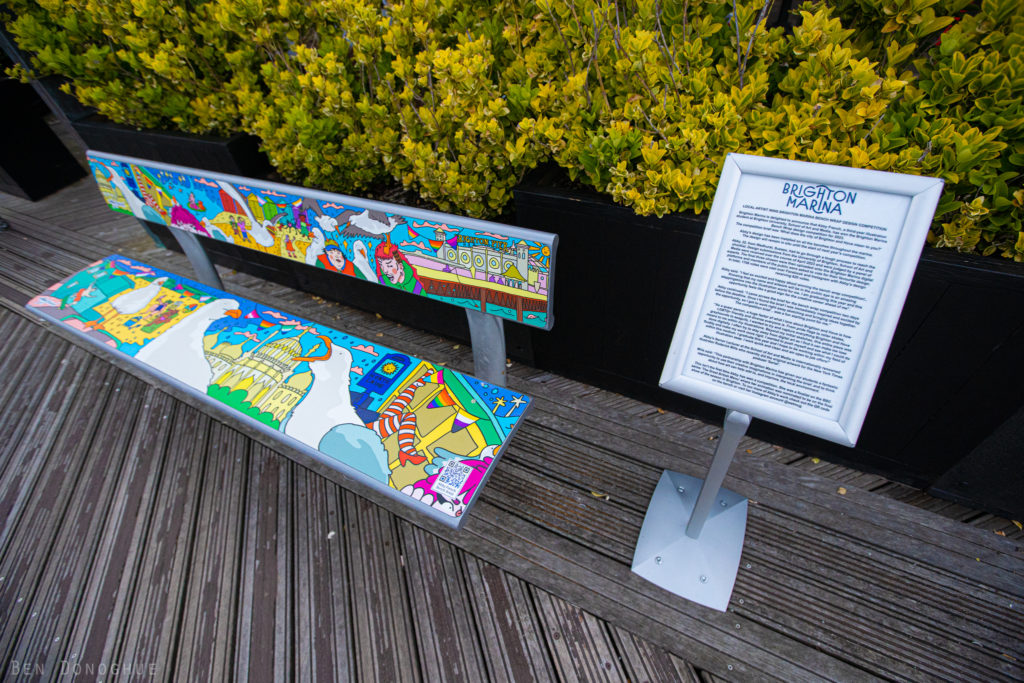 Abby said, "I feel so excited and happy about winning the bench wrap competition! It is going to be so crazy seeing my artwork out in the real world (also known as the marina). When I found out that I won I couldn't believe it! Knowing that my name and artwork will be in the public eye is an amazing steppingstone into the illustration world for me. I am graduating this year and this opportunity feels like a good sign for the creative career ahead of me".
Abby continued, "I came across the brief for the bench wrap competition two days before the deadline. Once I found the brief I was immediately inspired and excited by the opportunity, so I got to work right away sketching and bringing ideas together.
The competition brief was 'What does the city of Brighton and Hove mean to you? This was a fun starting point for me."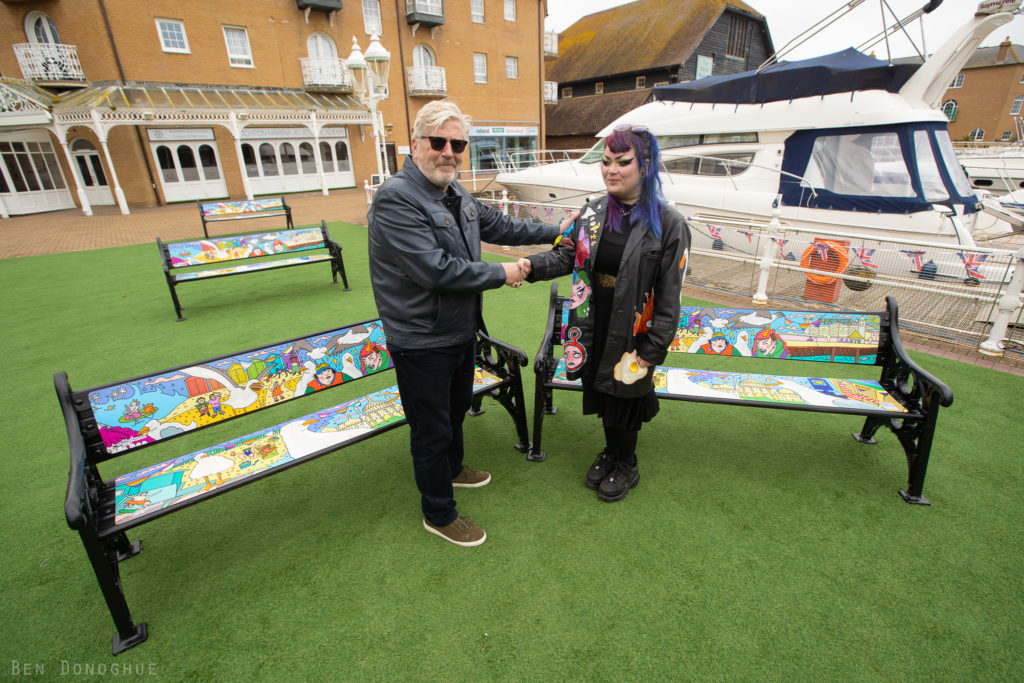 "As a queer person, a huge factor of what I love about Brighton and Hove is how LGBTQ+ friendly and diverse everyone is. From pride flags to roller skates, greyhounds to seagulls, I wanted to try and capture everything Brighton and Hove means to me within my illustrations. Beyond my initial sketches, this entire piece was done digitally. I often try to stay away from digital art as I find it can make me lose fluidity and make my work more rigid. I wanted to push myself and see what I could do within this medium. I graduate this year and I hope to be working within my field of illustration asap. I work quick and clean and am open to job offers!"
Abby's Senior Lecturer at the School of Art and Media is internationally renowned illustrator Roderick Mills who recently did the original artwork for the New York Times podcast 'Serial'.
Mills said: "This partnership with Brighton Marina has given our students a fantastic opportunity to use their creative imaginations in interpreting the brief, and to think about how art can help add to, and improve, the local environment.
"I want to say a huge 'well done' to all our students who submitted entries into this competition, and particularly to Abby for her outstanding winning design. I'm sure her work will be appreciated and admired by the many visitors to the marina this year."
This isn't the first time Abby has been recognised for her talents, she was also a finalist on the BBC series 'The Great British Menu 'where her animation was nominated to be on the final show of the season in Brighton.
Abby said, "It was such a wonderful experience getting to work towards a professional brief then have my animation featured on the TV! To win both these competitions is so encouraging and I am excited to see what the future holds for me." Abby's animation can be seen here
Brighton Marina Marketing Manager, Sophie Chandler said "We are delighted to be able to work directly with the local community, the response has been fantastic. We look forward to making this an annual event." The costs for production and installation of the bench design have been covered by Landsec, the landlord of Brighton Marina.