The newest addition to the GLOBALLS family is finally here… AQUATICA mini golf! Join us on an exclusive adventure, featuring 12 mixed ability holes for all ages. Slide (quite literally – we have a slide) into an underwater world never seen before – full of all your favourite marine creatures. Whales, seahorses, crabs, starfishes, a life-size great white shark and many more creatures – you name it, we have it!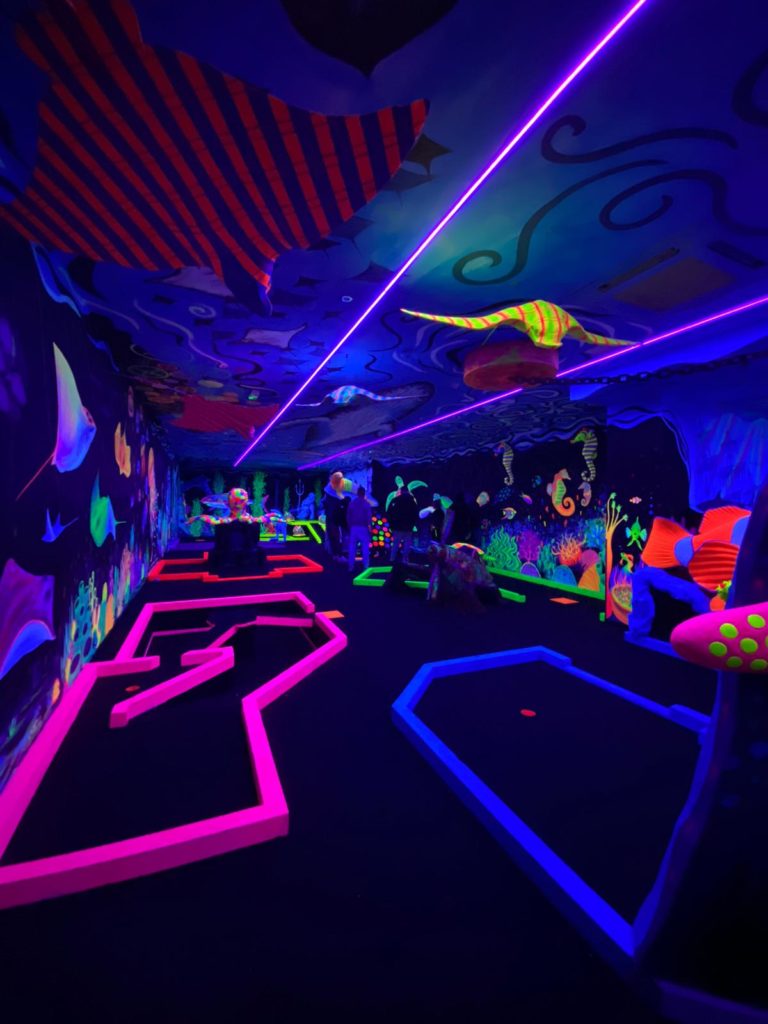 With specially designed artwork adorning the walls and ceiling, you'll truly feel as if you're walking through an aquarium – a really bright one at that! Our UV lights illuminate the whole room, making everything come to life right before your very own eyes.
One of our favourite features has to be the huge ball pit with its very own ultraviolet balls! It's deep enough for anyone to take a leap of faith!
If you're feeling a little frisky, you can now also take any of the alcoholic beverages we sell in The Great GLOBALLS bar with you on the course. From cocktails to spirits to beers, we have you covered.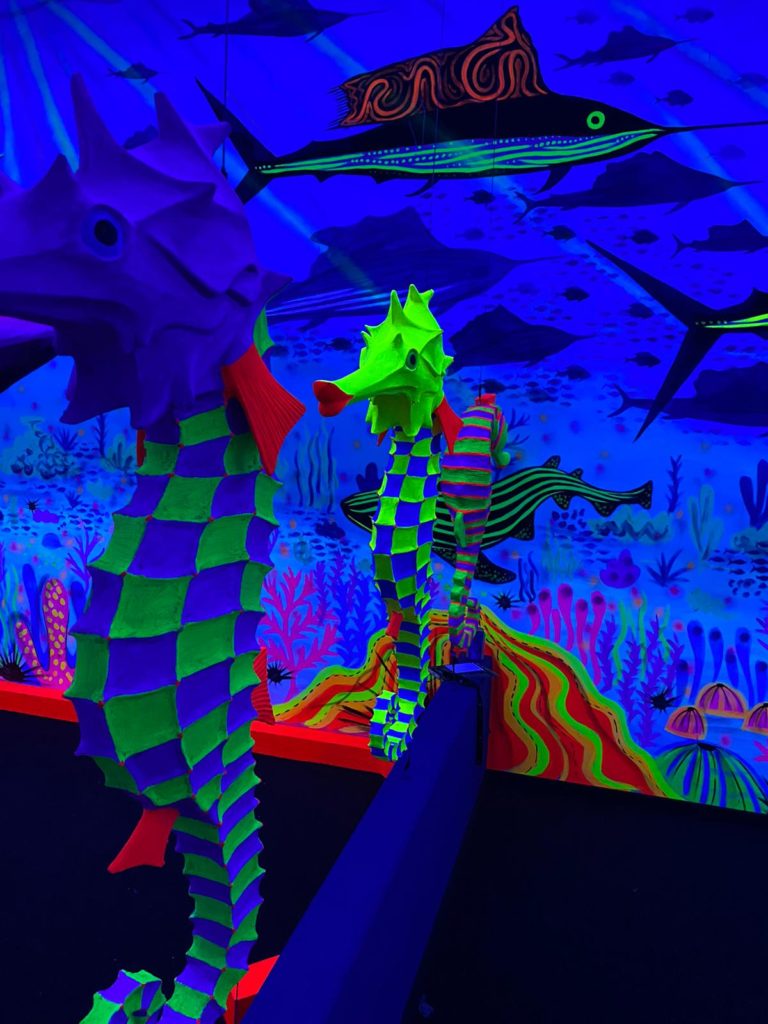 Tickets cost £8.95 per admission.
SIDE NOTE: Our original courses, Jurassic and Tropicana will close their doors at the end of this year. They are getting revamped and moved to our new venue in the new year. If you would like to play these OG legendary courses, please visit us in December! Our Christmas fan favourite course, "Dinosaurs do Christmas" is now available via our Jurassic course.