Start your day spinning with some FEB-ulous bowling fun!
This Half Term, Hollywood Bowl is giving you early rising bowlers up to 25% off before 11am ⏰
Set those alarms and get ready for some bowl-tastic action! 🎳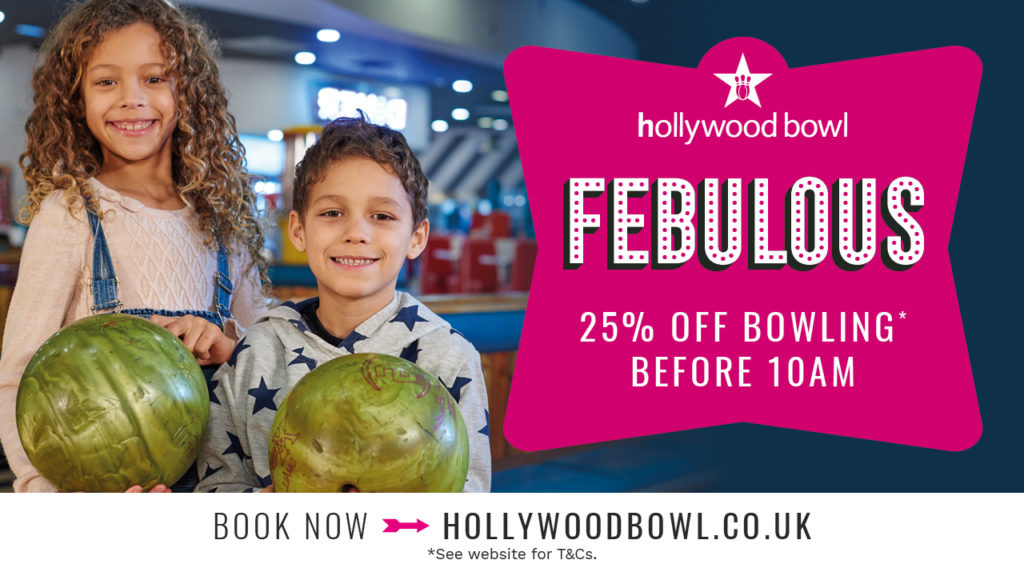 Book online now by entering 'FEB2225' at the check out to receive your discount.
You should wear your own shoes (flat and closed toe only!)
#HollywoodBowlUK #LetTheGoodTimesRoll