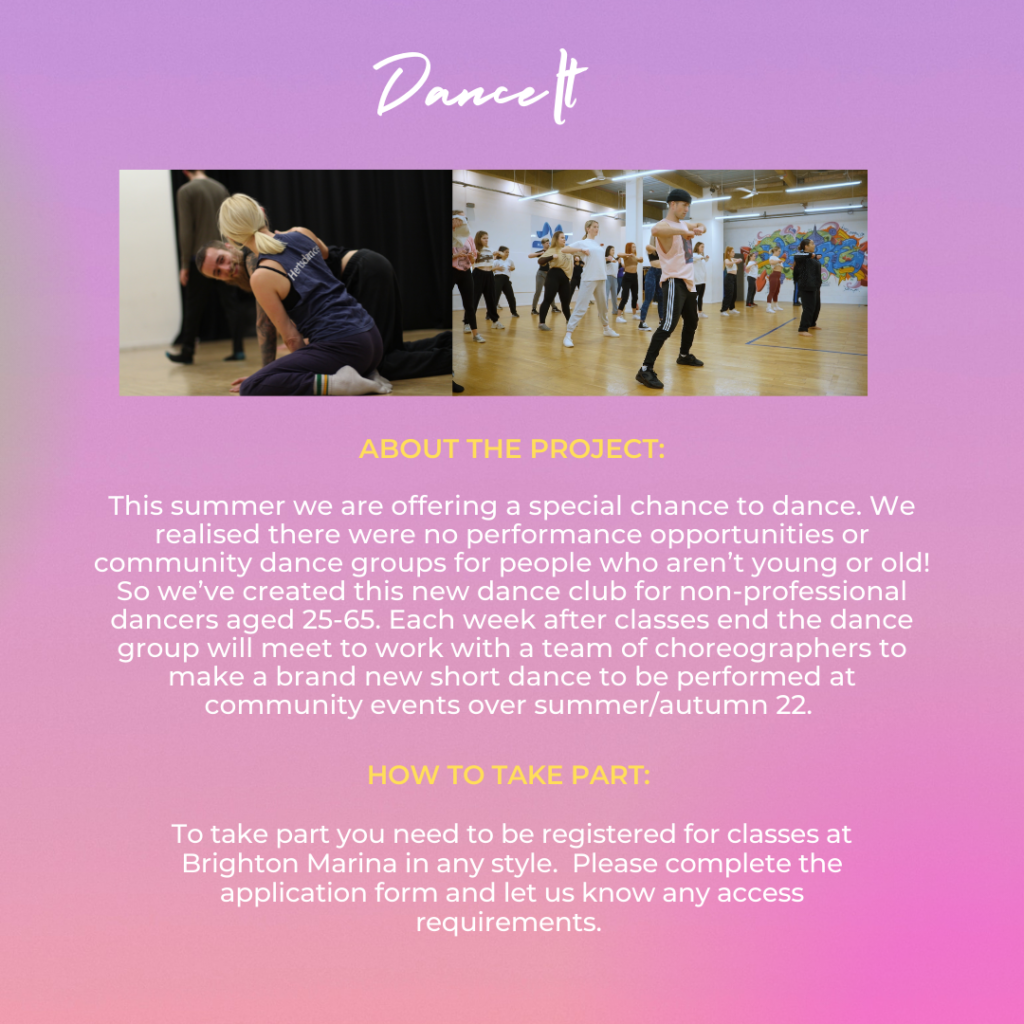 Marina Studios have launched a community dance project called "DANCE IT, The Moment Is Everything…"
in partnership with DanceHub, Sussex Dance Network and Clearcut and supported by Arts Council England.
This project will commission a new dance work in an experimental collaboration between 4 diverse artists for a brand-new performance piece based at Marina Studios.
We realised there were no performance opportunities or community dance groups for people who are older adults! So, we've created this new dance club for non-professional dancers aged 25-65.

Do you miss performing, never had the chance to or simply want to have a chance to put your dance technique into action beyond class?
Then DANCE IT is for you.
How to apply:
To take part you need to be registered for classes at Brighton Marina Studios in any dance style.
Please complete the application form via our website here:
https://marinastudios.co.uk/dance-it/
Please let us know if you require this information in an alternative format by
emailing india@dancehub.uk (Application deadline is Friday 20th May)
More information about the partners is here:
https://dancehub.uk
https://sussexdancenetwork.co.uk
https://weareclearcut.com