#dragsonaboat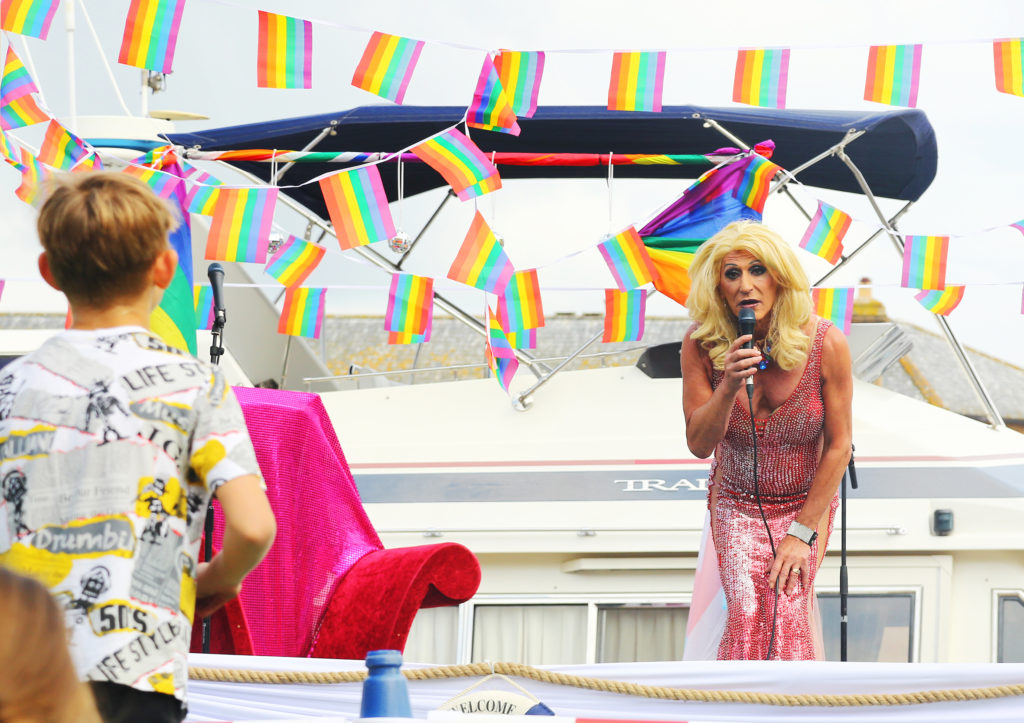 Three well-known Brighton drag artists performed live and there were shows from professional dance groups.
Dave Lynn, star of reality TV show Faking IT, hosted the party and was happy to be performing in his home town during Pride month.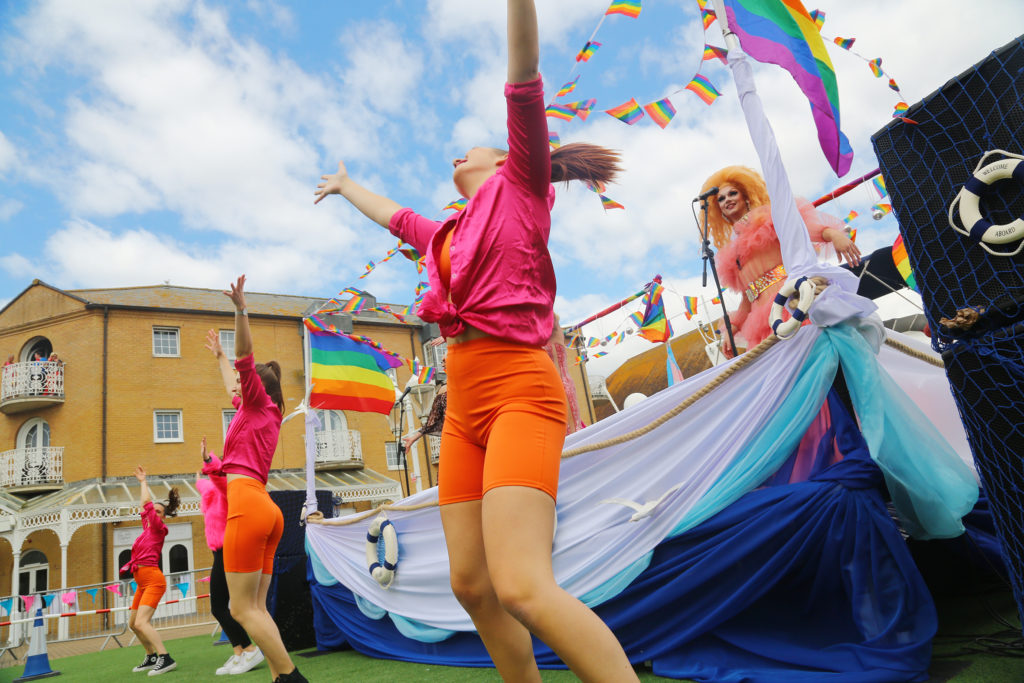 He was accompanied by fellow drag queens Portia De Fosse, a seasoned West End performer, and Snow White Trash, who came armed with her saxophone.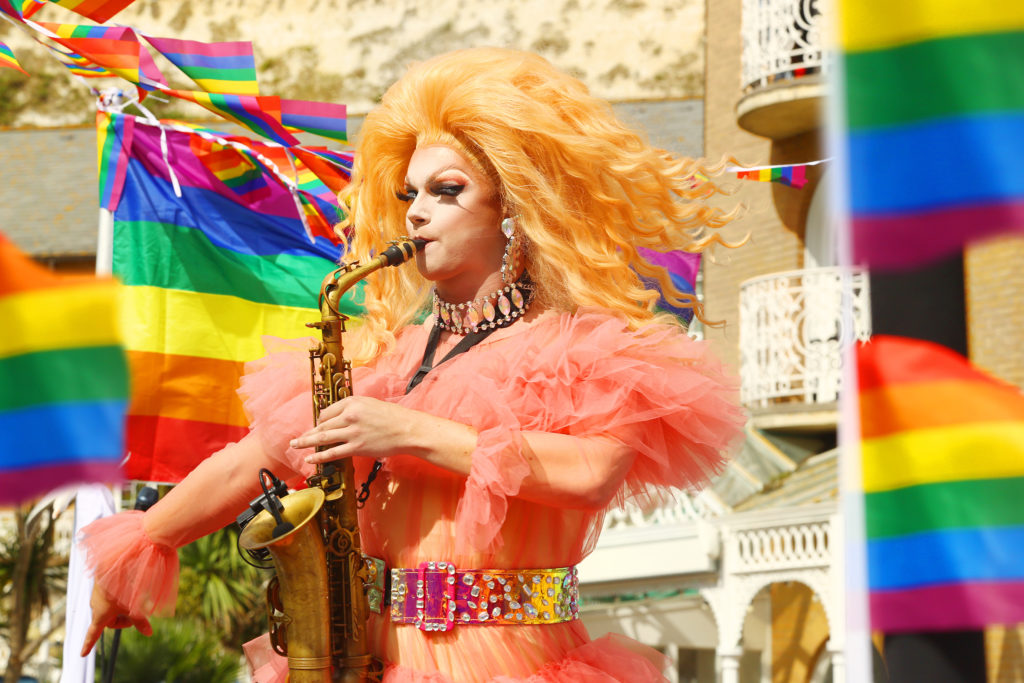 Check out highlights from the event below!