There's nothing quite like outdoor dining and we think we've got the perfect spot. Al Fresco Dining isn't just for the Costa Del Sol and the waterfront at the Marina makes our restaurants the best places to eat if you're looking for outdoor restaurants in Brighton.
Whether you want to visit with the whole family or enjoy some solitude, one thing you can't miss during your visit is sitting back and relaxing at one of our restaurants with outdoor seating. The perfect spot to relax and enjoy the moment, with a fantastic waterfront view.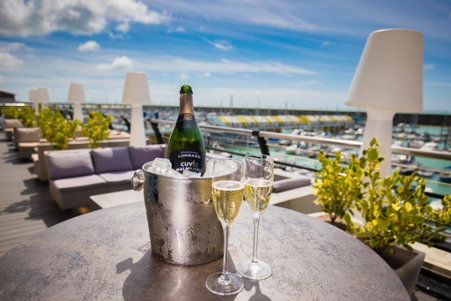 Where can I eat outdoors?
We have a great choice of restaurants that offer outside eating, with some providing that prime waterfront location so you can sit back, relax and enjoy the food with a view.
Eat outside on the waterfront at these Brighton Marina restaurants:
Nando's
Pizza Express
Prezzo
The West Quay Wetherspoons
Chez Mal
Café Rouge
Emerald Lounge Bar
Fridays
Taste Sussex
The Master Mariner
Waterfront Grill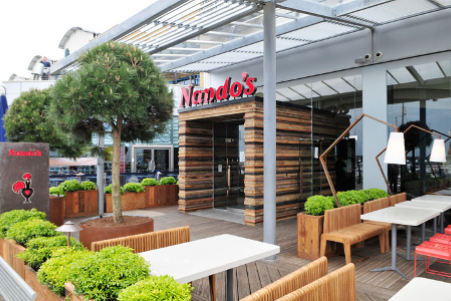 These restaurants also offer an outdoor dining experience, located away from the waterfront.
The Laughing Dog Café
Café Zio
Cherry Tree Café
Katerina Harvester
Bella Napoli
McDonalds
Pizza Hut
Waterside Restaurant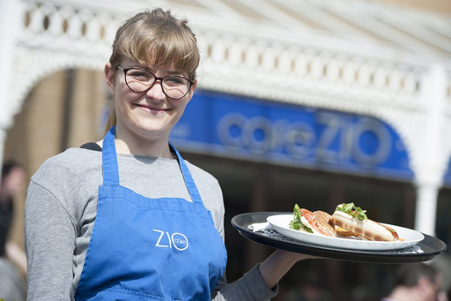 So get that holiday feeling and visit one of our restaurants with outdoor seating, where you can soak up the sun, watch the sunset and enjoy it.
Remember to check out our Offers Page where many of our venues post some fantastic deals and discounts here.
Book your table now to avoid disappointment.
If you're looking for even more to do this summer, there are plenty of great experiences to enjoy at Brighton Marina, no matter how you like to spend your free time. If you're thinking of a great British staycation on the coast, or just want a day out by the waterfront, a visit to Brighton Marina will not disappoint.