This October we're asking you to wear your brightest and boldest socks to make a statement and support Mental Health Awareness.
World Mental Health Day (WMHD) is just around the corner, and this year more people than ever have experienced mental health issues. To mark WMHD on 10th October, why not take part in Socktober?
We are challenging people to wear their funkiest, brightest socks to show that you don't always know what's going on underneath.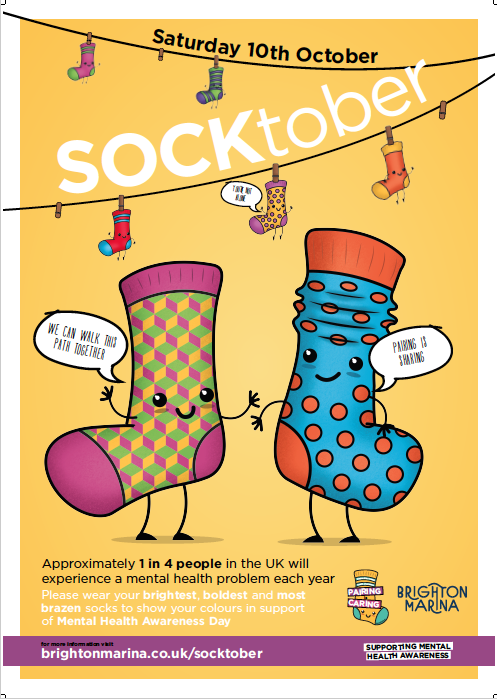 Something as simple as a conversation about your bright socks can spark conversations that might lead to someone feeling less isolated and better about themselves – simple, huh? The main objective is to raise awareness and encourage people to open up about their wellbeing.
Did you know?
One in five (19%) people experienced some form of depression in June this year, almost double the 9.7% with symptoms in the nine months leading up to March.
One in eight adults (12.9%) developed moderate to severe depressive symptoms during the pandemic.
Feeling stressed or anxious was the most common way adults experiencing some form of depression felt their wellbeing was affected, with 84.9% stating this.
Source: Office for National Statistics
We'd love for you to take a photo of your funky socks and upload them on Twitter or Instagram, or comment on one of our Facebook posts, and be sure to use the hashtag #BMsocktober to help spread the word and break down the stigma.