After a few long months of anticipation, GLOBALLS is ecstatic to announce the opening of our brand-new UV cocktail bar – The Great GLOBALLS!
The bar officially opened on Saturday 30th October boasting a carefully curated cocktail menu, brand-new, art deco inspired furnishings (hence the name!) and our signature UV painted artwork enveloping the bar.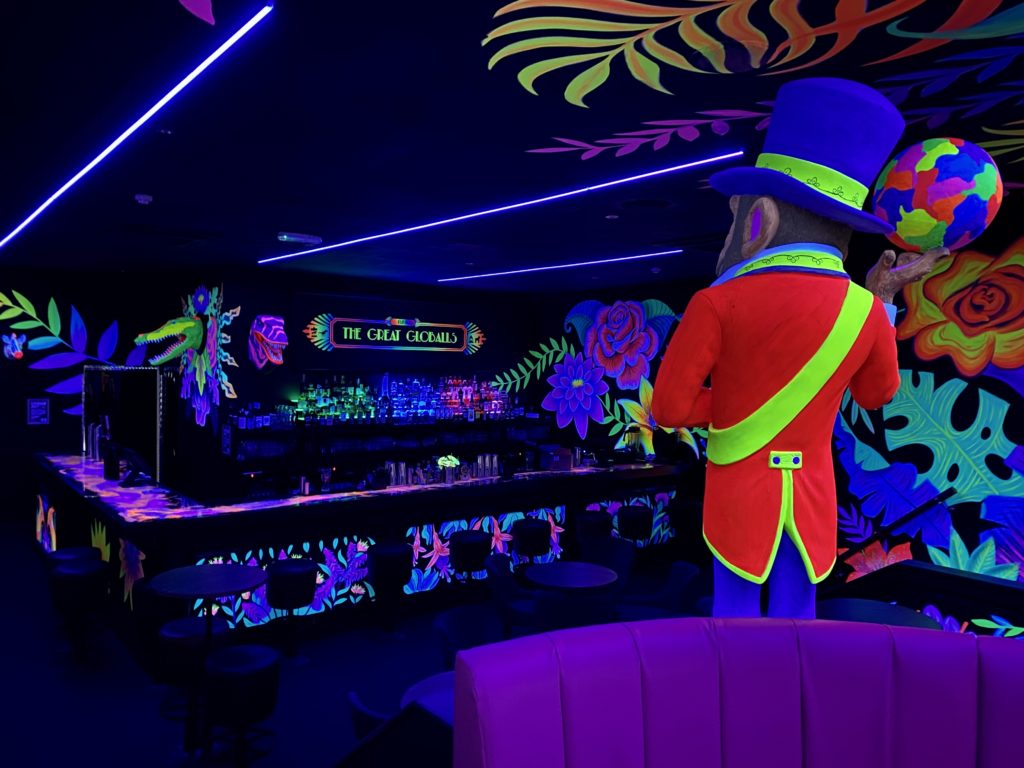 Our cocktail menu includes a mixture of both fan-favourite classic cocktails, such as a Pink Lady, Old Fashioned and Tequila sunrise – all of them with a twist! – and some very special cocktails curated personally by our team of mixologists!
All our cocktails will be served in our wonderfully unique glassware, think spiralling margarita stems, holographic hues and unconventional shapes ranging from teddy bears to mushrooms to skull sharer glasses.
We will also be offering some sharing cocktails, mocktails, and about as many different spirits and liqueurs as you can imagine.
For the first time ever, we will be offering VIP packages for our new VIP area, which has the best view in the entire bar!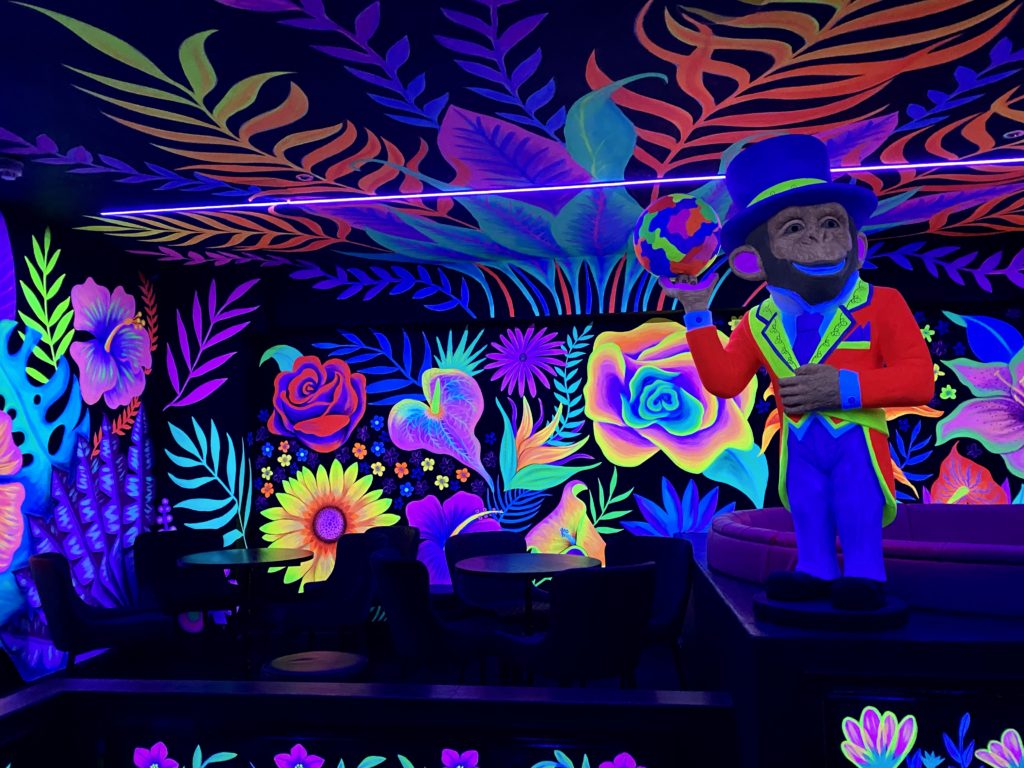 Our opening hours are as follows:
Monday – Thursday: 6pm – 10pm
Friday: 6pm – 11pm
Saturday: 12pm – 11pm
Sunday: 12pm – 10pm
The Great GLOBALLS will be kept as a strictly 18+ venue at all times.