Graphic design students at University of Brighton will create 100 climate-related art works at Brighton Marina on October 28, ahead of the COP26 conference.
Each second year student has created a graphic image to be stencilled onto Brighton Marina sea wall to provide a poignant, positive and provocative public display ahead of the vital global climate crisis conference starting in Glasgow next week. The posters will be created in an eco-friendly process using only sea water and paint made from chalk – two materials naturally abundant on Brighton seafront.
The initiative is supported by Brighton Marina and the city council, with painting of the murals due to start at 10am on 28 October, based on a diverse range of stencil designs already created by the students.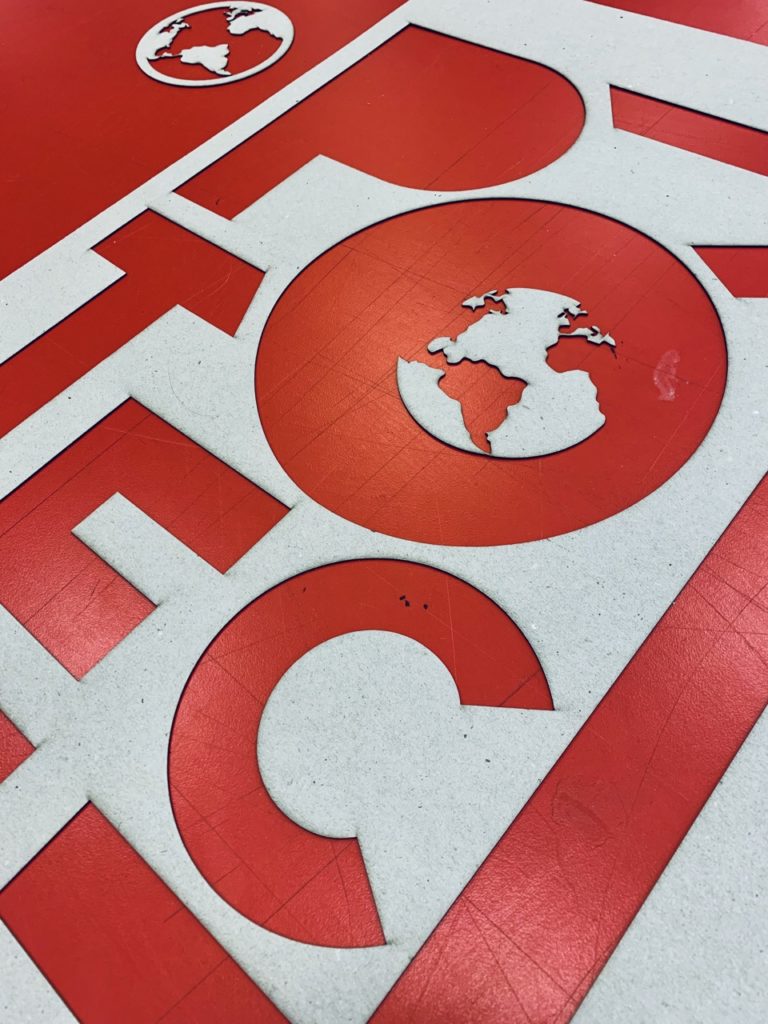 Nick Gant, Founder of Community21 Social and Sustainable Design Research Group, as well as Sustainable Communities Lead at the university's Centre for Arts and Wellbeing, said: "Thanks to Brighton Marina for providing a really poignant and unorthodox venue for our semi-permanent exhibition of what are hopefully thoughtful words that inspire and provoke reflection on the importance of this event and our individual responses to the challenge we face.
"By just using paint made from the abundant chalk and jet washing using the sea water we hope to make a positive impact to the community that walk in this amazing space, while having no impact on the environment. In a very literal and physical way I think the Marina captures our relationship to the environment around us, so we are really pleased to be able to enable our students from diverse places to engage with it and the wider community through meaningful expression in these challenging times."